Project Quality and Performance
Blue Iron is a full service general engineering contractor specializing in all types of drilling and shoring, including sheet pile, beam and plate/lagging, soil nailing and deep excavation throughout the country.  Over the past 25 years Blue Iron has grown from a small home based company to one of the largest sheeting and shoring contractors in the United States. Since 1984 Blue Iron has completed successful projects ranging in both size and complexity, priding ourselves on project quality and performance. Blue Iron's corporate headquarters is located in West Sacramento, CA with field offices in Louisiana and Florida.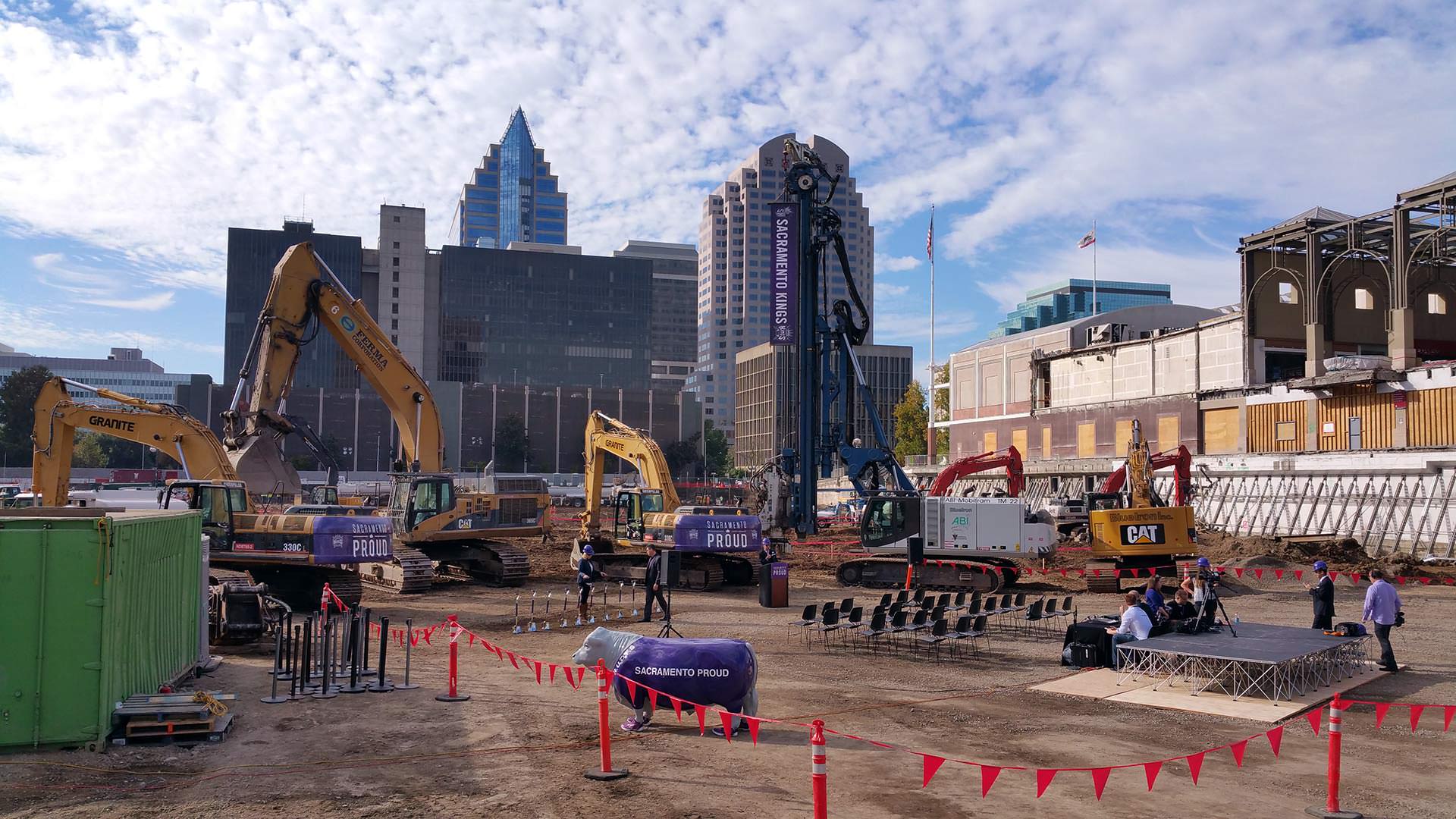 Golden 1 Center - Sacramento
Blue Iron was commissioned to drive the piles for the foundations of the Sacramento Kings' Golden 1 Center in Sacramento, CA.
Advantages of Press-In Method
Conventionally prefabricated piles have been pounded of vibrated into the ground. Such methods inevitably generate excessive noise and vibration because of their reliance on percussive or vibratory energy. Giken has developed the reaction-based press-in machine the "Silent Piler" and established the "Press-In" method based on the principle of non-pollutive pile installation.
No Project Too Big or Small
Trusted Across the Country Since 1984



Let's work together
Contact us to learn how Blue Iron can fulfill your engineering project, while ensuring the highest quality results and performance.
Blue Iron, Inc
3545 Carlin Drive
West Sacramento CA 95691
(916) 441-3538